SEBASTIAN TOPS PRACTICE THREE SESSION
SEBASTIAN TOPS PRACTICE THREE SESSION
During the practice three session for the Abu Dhabi Grand Prix this Sunday, SebastianVettel produced a shock result, topping the session from Max Verstappen and KimiRaikkonen.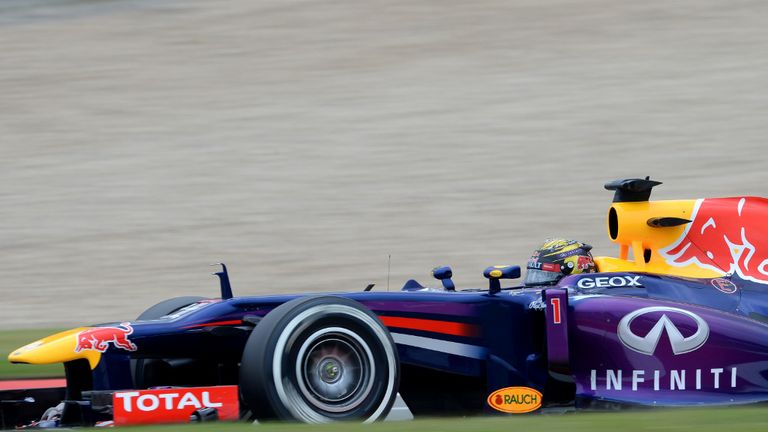 Lewis Hamilton and Mercedes team mate, NicoRosberg, who are both favorites for the title had been topping the session after their qualifying simulations on the ultrasofts.
However, after the others bolted off on another set of new tyres marked in purple colors, a lot of time became available causing Vettel to advance and top the session.
As the chequered flag fell, Vettel came off a tenth clear over Verstappen and about three tenths quicker than Hamilton
"I think that is an impressive time from Vettel, we know he is good around this track, it is a typical kind of Vettel track,"Anthony Davidson who was on commentary duty had said.
Rosberg and Hamilton are in the forefront for the world title and by now, Hamilton should know that he really needs a win if he is to overhaul the 12 point lead held by Rosberg. However, that may not be enough, especially if Rosberg finishes amongst the top three in the race.
Hamilton, however, might have a slight glimmer of hope, considering the pace shown by Ferrari and Red Bull in final practice. Hamilton would need a lot of cars between himself and fellow title contender, Rosberg if he is to emerge winner in the Abu Dhabi Grand Prix on Sunday.
In sector two, the key overtaking zone, Ferrari's pace was quite impressive and this could be enough to cause Rosberg some headache if they carry that speed into the race.
Hamilton's own headache may arise from a reliability scare, after he reported a loss of power early into the session, on the two back straights.