Vettel And The Ferrari Team
Vettel And The Ferrari Team
Vettel definitely has a lot of pressure to live up to as he would be leading the Ferrari team in the upcoming Australian Grand Prix.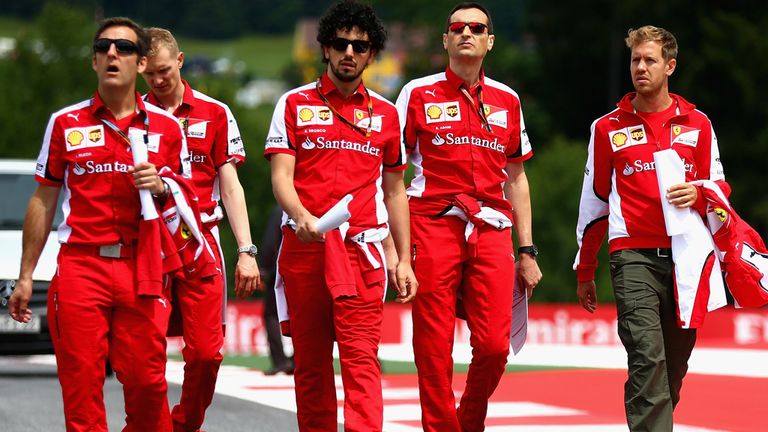 There are more reasons that his performance would be in the limelight, one being that Ferrari has launched a new model for 2017 and all eyes would be on the Ferrari car and how well it performs in the maiden race. It is also a bid by Ferrari to get back in the competitive game after being in the back for a decade now. It might be a coincidence or not that Ferrari is celebrating their seventieth anniversary celebrations this year.
Sebastian has to face a lot of doubts about Ferrari's performance on the circuit. He is staying adamant against all doubts and states that he would do his best to win titles for Ferrari.
Of course the beginning of the season as exhibited in pre season runs might not show great form of the team, but that should not deter the team from putting in their best. Ferrari is the oldest company in the racing circuits, has fallen behind the glory days it had with Michael Schumacher. The last title win was by Kimi Raikkonen in 2007 which is about a decade back. The pre season run was a good indicator of their return to form, but it should not be something to sit back on. Vettel feels that it is hard to predict anything before the races begin when the form of the drivers for the new season would be revealed as they get on the circuit and race as per new regulations launched. Hence, only after three or four races have been concluded will the team be able to estimate their level of preparation as against that of others. Meanwhile Ferrari fans will look forward to seeing Vettel's energy in the racing circuit in the coming weekend.